School Philosophy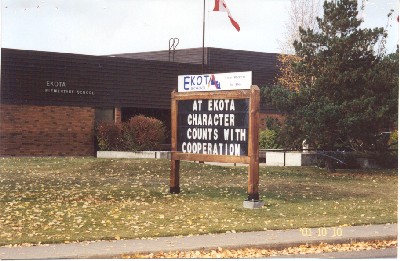 Ekota is the Cree word for "the place to be." We believe that with the shared commitment of students, parents, and staff we create a safe and caring professional learning community in which every student achieves superb results.
Kindergarten Open House:
Contact Ekota School office at 780 462 5112 to set up an individual visit to our school and our Kindergarten classroom. We look forward to your visit!